Tutustu Hammaskeijun ksylitolipastillivalikoimaan
Xylitol prevents tooth decay. The recommended daily use of xylitol is at least 5 grams, which means that when you eat at least 10 Hammaskeiju full xylitol pastilles daily, a dose that is important for oral health is met. So remember to take 2 pastilles after each meal to break the acid attack that burdens your teeth.
Xylitol protects teeth as part of oral self-care, but it does not replace brushing your teeth with fluoride toothpaste twice a day.
The Finnish Dental Association recommends xylitol to all of us, read more about it here.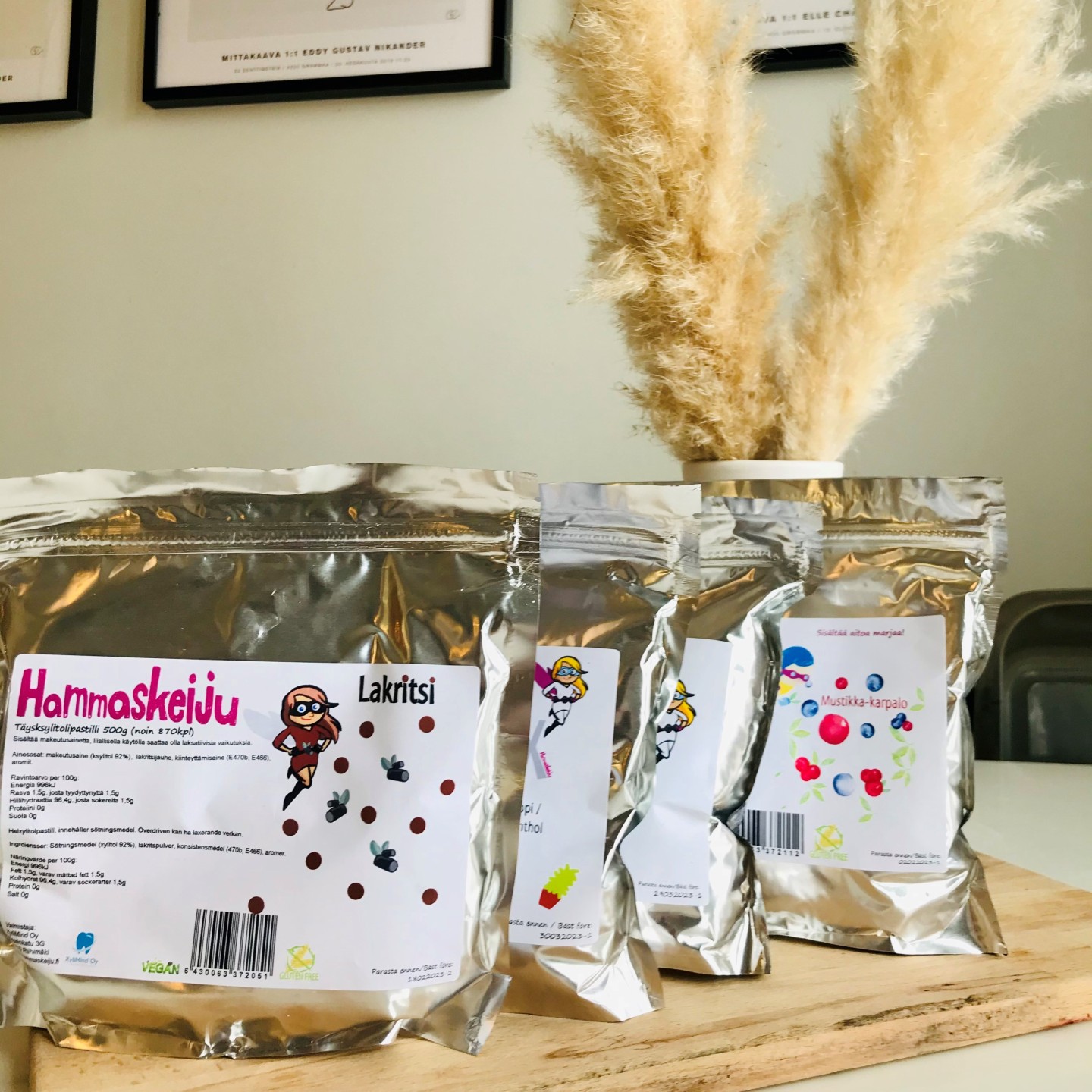 Displaying 1 to 20 (of 41 products)